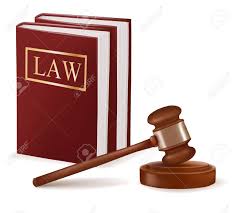 Borough of Butler Municipal Court
The Municipal Court has original jurisdiction over all motor vehicle matters, disorderly person complaints, fish and game violations, weights and measure complaints as well as local ordinance violations. Domestic violence matters and restraining orders often are initiated in the Municipal Court, where the Judge is on call 24 hours a day.
Many motor vehicle violations, unless serious, can be paid directly through the Municipal Court Violations Bureau at Town Hall located at 1 Ace Road Butler N.J. 07405 (the only forms of payment accepted in-person at our office are cash, personal checks, money orders, Mastercard and Visa) payments can also be made online at NJMCDirect, the New Jersey Municipal Courts website.
Click here to view NJ Municipal Courts online.
Opening Statement Video Link. ( ENGLISH / SPANISH )
If you need the service of an interpreter, please notify the municipal court administrator prior to your court appearance.
Please advise the municipal court office in advance if you require an ADA accommodation. The ADA Administrator is Cheryl Wiltshire, who can be reached at CWiltshire@butlerborough.com
Municipal Court Judge: John A. Paparazzo
Municipal Prosecutor: Edward Azar
Court Administrator: Cheryl Wiltshire
Public Defender: Blagoja Petreski
---
NJ COURTS MISSION STATEMENT
We are an independent branch of government constitutionally entrusted with the fair and just resolution of disputes in order to preserve the rule of law and to protect the rights and liberties guaranteed by the Constitution and laws of the United States and this State.
NJ COURTS CORE VALUES
Required to accomplish our mission are four paramount values representing the core of what we stand for as an organization:
- Independence
- Integrity
- Fairness
- Quality Service
---
Butler Municipal Court * One Ace Road Butler, N.J. 07405
Court Office Hours: Monday thru Friday 8:30am-4:30pm
Court Phone Number: 973-838-0559
Court Sessions: Second and Fourth Wednesday of each month at 4pm
View our Violation's Schedule
View NJ Court MVC Point Schedule
Link to ALL Municipal Court Related Forms and Documents

How a Butler Court session proceeds:
Court begins at 4pm, at which time the Judge will advise all individuals of their rights in Municipal Court. He will then call the court calendar to determine who is present. Once this is complete, everyone will have an opportunity to speak to the prosecutor if they wish, the prosecutor will first speak to attorney's. After you have spoken to the prosecutor, you will go to the back of the courtroom and wait to be called by the Judge. Payment is expected on the night of court.