Mary O'Keefe
Borough Clerk
1 Ace Road, Butler, NJ 07405
(973) 838-7200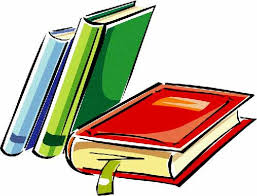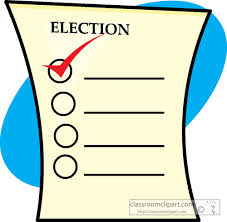 OFFICE HOURS
The Borough Clerk is available from 8:30 a.m. to 4:30 p.m., Monday through Friday

Administrative Information
The Borough Clerk's office provides copies of documents, maps, ordinances, applications, forms, voter registrations, historical information, recycling schedules, etc.

This office maintains required records, serves as secretary to the municipal governing body and municipal corporation, maintains all ordinances, issues permits, etc.

The Borough Clerk's office handles all school, primary, general and special election duties including providing voter registration forms, absentee ballot applications and information regarding elections within Butler.

In addition, the Borough Clerk is responsible for:

1. Keeping and preserving the minutes and records of the proceedings of Council.
2. Preparing minutes and making them available to Council. Upon approval of the
Council, the minutes shall be made available to the public.
3. Preserving and compiling all ordinances and resolutions and at the end of each year,
and codifying and binding all ordinances and resolutions.
4. Having custody of the Borough Seal.
5. Having and taking custody of all official books, papers and documents of the
Borough for which no other provision is made.
6. Providing secretarial and clerical services for the Council and all Council members in
the discharge of their official duties.
7. Preparing, arranging, keeping and amending the Council meeting agendas, pursuant
to the direction of the Council.
8. Performing the functions required by Municipal Clerks by the general election law
and any other State Law or ordinance and receiving the Borough use the fees
prescribed therefore.
9. Administering the licensing provisions of Borough Ordinances where no other
provision is made.
10. Performing the functions vested in the Clerk by State law and ordinances relating to
bingo and raffles licensing.
11. Coordinating activities between the Council and the various boards and bodies of
the Borough and collecting and distributing the minutes of various boards of the
Borough.
Notary Public - The Borough offers Notary Public service to Butler residents only. Proof of residency is required.
Open Public Records Access Form - To request copies of records, please submit the form to the Borough Clerk's office.
Copies of Official Documents - The fees for copies of official documents are as follows:

Letter and Legal sized pages - first four pages no charge five or more pages $0.05 per page beginning with the first page

Copies of public meetings on CD - $0.50 per CD

Copies of Cassette Tapes – Cost of duplication or transcription whichever is available.
Voter Registration - Voter registration forms are available for Borough residents at the Borough Clerk's office at the Municipal Building at 1 Ace Road, or at the Morris County Board of Elections Office at 1 Court Street, Morristown, NJ.

Permits and Licenses - See a brief overview of the applications and licenses the Borough Clerk provides.
For information on marriage licenses, click here.