Building Department
Page Navigation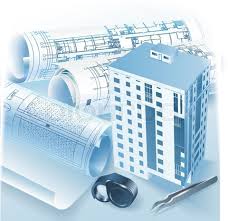 Building Department

Phone: 973-838-7995
Office Hours: Monday through Friday, 8:00 am to 4:00 pm
---
Bloomingdale Building Department Office is located at:
182 Union Avenue Bloomingdale N.J. 07403

Please Note Effective April 1st 2007
Building Inspection Services will be provided by the
Borough of Bloomingdale through a shared service agreement.
---
Inspectors Hours:
The days and times listed below are approximate.

Building - Chris Walthour
Tuesday, Thursday and Friday from 10:00 a.m. to 2:00 p.m.

Plumbing - Vinnie Pellegrini
Monday, Tuesday and Thursday from 12:00 p.m to 4:00 p.m.

Electrical - Chris Walthour
Tuesday and Thursday from 10:00 a.m. to 2:00 p.m.

Fire - Tom Dillion
Tuesday and Thursday from 8:00 a.m. to 10:00 a.m.

---

Don't know if you need a Zoning Permit or a Building Permit? You can check here.

---
To schedule an Inspection please contact Lisa Witham at 973-838-7995
A final inspection is necessary to close out your permit.
(There is NO ADDITIONAL CHARGE for inspections)
PLEASE DON'T CALL TO SCHEDULE AN INSPECTION UNLESS ALL THE WORK IS DONE
---

You may visit our Planning Board page for information on that section of the Building Department.