Board of Recreation Meetings
Page Navigation

Close
Board of Recreation Meetings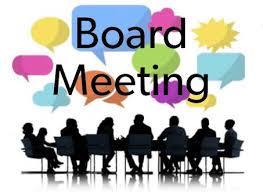 Butler Recreation Board Meeting
Next Recreation Board Meeting:
Butler Recreation Zoom meeting.
Topic: Butler Recreation Zoom Meeting
Time: Feb 8, 2022 07:00 PM Eastern Time (US and Canada)
Join Zoom Meeting
https://clicktime.cloud.postoffice.net/clicktime.php?U=https%3A%2F%2Fzoom.us%2Fj%2F93657468105&E=jfields%40butlerborough.com&X=XID664ABDoYJ5539Xd1&T=BBPD&HV=U,E,X,T&H=b9513aea7830da811d52e409464434233515ec5f
Meeting ID: 936 5746 8105
Passcode: h75cnV
---
LEGAL NOTICE
COUNTY OF MORRIS
BOROUGH OF BUTLER
Notice is hereby given that the 2022 regularly scheduled meetings of the
Butler Recreation commission will be held as follows:
February 8, March 8, April 12, May 10*, June 7*, July 12*+, August 9*+.
September 13, October 11, November 9, January 10, 2023
*Meetings will be held at Stonybrook. All other meetings will be held at Borough Hall
+Meetings will start at 6:00 p.m. All other meetings will start at 7:00 p.m.
Meetings are currently held via zoom, subject to change when health
restrictions are lifted