Chiefs Welcome Message
Page Navigation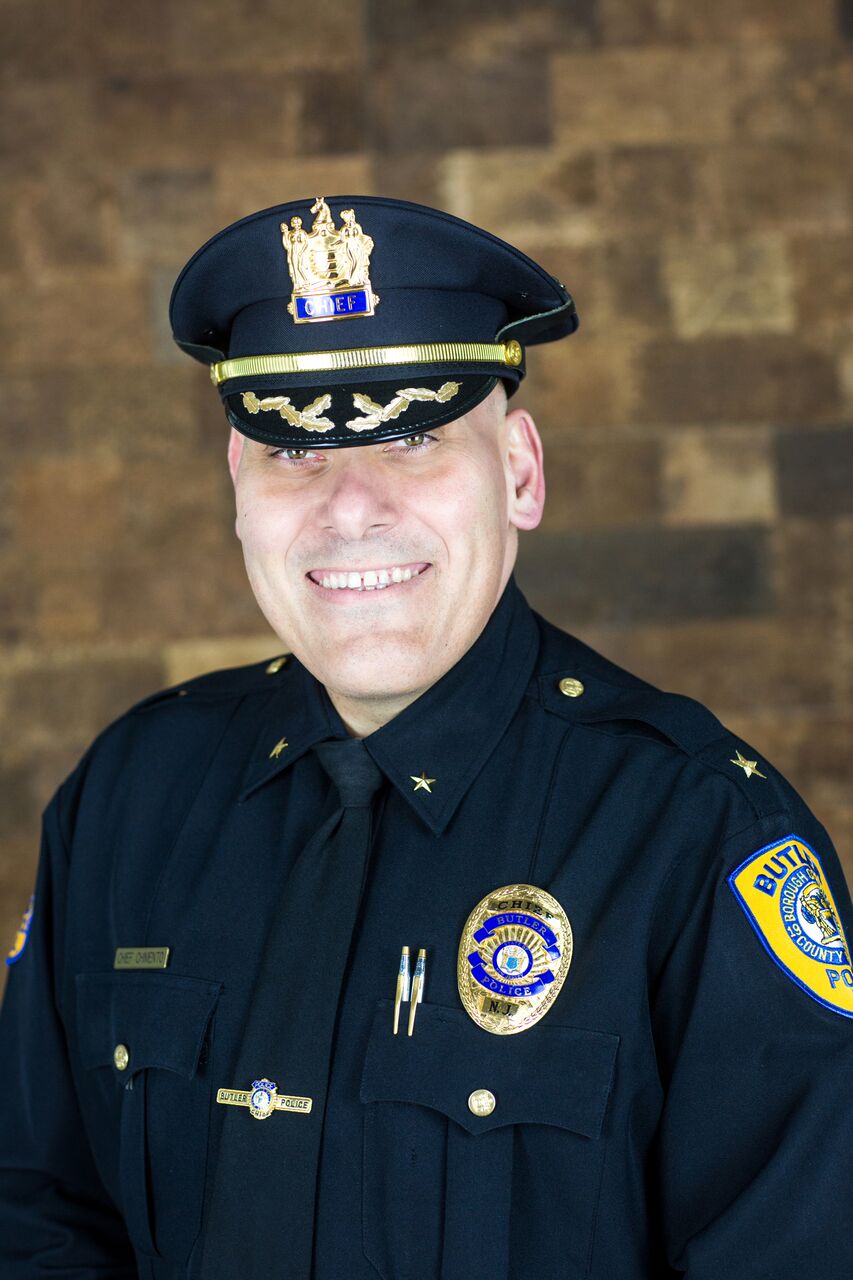 Chiefs Welcome Message
Welcome to the Butler Police Department website. The Butler Police Department was established in 1939 and has over the years evolved into a very professional and dedicated police agency. The police department has sixteen officers, including the Chief, whose primary focus is to provide the best possible police services to the residents to whom we serve.
The Butler Police Department is a service-oriented agency committed to providing a wide range of police services to the citizens and visitors to our wonderful community. We are diligent in our efforts to help keep the Borough of Butler the very best place to live, work, shop, and raise our children.
As Chief, I am honored to work with the finest police officers of the Butler Police Department. The officers on the department are dedicated to protecting life and property, providing services, responding to community needs, and enforcing the laws of the State of New Jersey, as well as the Ordinances of the Borough of Butler. We strive to treat everyone with respect, compassion, and dignity. Our officers conduct themselves with the highest standards of performance and accountability.
As Chief, you have my pledge that the Butler Police Department will continue to advance in the areas of training and state of the art technology. This will provide the police officers with the knowledge and resources needed to effectively address public safety issues and concerns in the community.
If the Butler Police Department can be of assistance to you at any time, please call or stop by the office.
Thank you for visiting our website!
Warmest regards,
Chief Ciro Chimento