Marriage License Requirements
Page Navigation

Close
Marriage License Requirements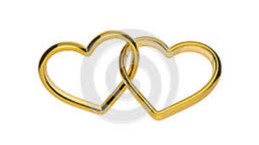 REQUIREMENTS FOR A MARRIAGE/CIVIL UNION LICENSE
1.
Either the Bride or Groom or Applicant A or B must live in Butler, and provide proof of residence such as a current, valid photo drivers license or photo non drivers license or a utility bill or bank statement issued within the last 90 days.
2.
All applicants must provide either a birth certificate or a passport. Any documents in a foreign language must be accompanied by a certified English translation.
3.
A witness who is 18 or older, knows both applicants and must speak and understand English fluently. If the witness is to be used as a translator they may not be a family member.
4.
If either applicant has been previously married, in a domestic partnership or a civil union, proof of dissolution must be provided such as a divorce decree, certified copy of a death certificate or dissolution of a civil union or domestic partnership.
5.
There is a 72 hour waiting period from the time of completion of the application until the license may be issued.
6.
The name, address and telephone number of the officiant (person who is performing the ceremony) must be provided.
7. A
$28.00 fee which is payable by either cash or check, check should be made payable to the Borough of Butler.
8.
Marriage/Civil Union License Applications are taken Monday through Friday, between the hours of 8:30 a.m. and 4:30 p.m.
BY APPOINTMENT ONLY
.
For a Marriage License please contact the Borough Clerk:
Contact Borough Clerk at 973-838-7200 ext. 226 to set up an appointment. Or email the Clerk at
Clerk@butlerborough.com