Tax Office
Page Navigation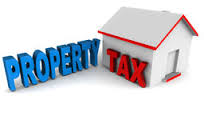 Tax Collectors Office
1 Ace Road Butler, NJ 07405
Tax Collector: Cora M. Ashley, CTC

Tax Assistant: Pam Krattiger

Hours: 8:30 am to 4:30 pm Monday thru Friday

Phone Numbers
(973) 838-7207
Fax (973) 838-1011

Tax Assessor: John Gillooly
Office Hours: Mondays 5:15-8:15 pm
Phone Number: (973) 838-7200 Ext. 218
Tax Assessor's Assistant: Marie Pra
Office Hours: Mon 5-7pm, Wed & Fri 8:30am-1:30pm
This department is responsible for billing and collection of property taxes, including omitted, added and special assessments.

What the Tax Collector Does:
The tax collection office of the Revenue Division of the Department of Finance is known as the Tax Collector. This office, under the supervision of the Revenue Division performs all required functions respecting collections including:

» Billing and collection of all property taxes.
» Billing and collection of all water/sewer accounts.
» Maintaining all records of billings and collections.
» Accounting for all veteran and senior citizen deductions.
» Recording results of tax appeals, tax liens and general assessments.
» Undertaking the Annual Tax Sale.
Tax books are avaliable to the public for their inspection.
The New Jersey State Statutes charges the Tax Collector with collecting funds needed to support Local Government, County Government, School Districts and Fire Districts.
Department Fee Schedule:
Duplicate Tax Bills $5.00
Return Check Fee (Bank or Borough) $27.00

Taxes are due:
February 1st (billing includes Jan., Feb. and March)
May 1st (billing includes April, May and June)
August 1st (billing includes July, August and Sept.)
November 1st (billing includes October, Nov. and Dec.)

There is a 10 day grace peiod including the due date. Should the 10th fall on a weekend or a holiday, the grace period extends to the next buisness day.

To avoid interest charges, payment must be received in the tax collector's office no later than the last grace day for the period. Postmark is NOT accepted.


To learn more about Property Tax Payments and Billing, click here.
For information for Senior Citizens, click here.

Property Tax Reimbursement
Hotline 1-800-882-6597

FAIR Rebate (formerly Homestead Rebate and NJ Saver Rebate)
888-238-1233