---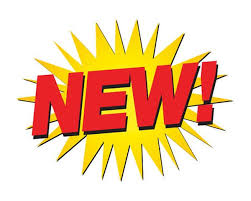 E-Permits & Licenses
The Butler Board of Health has instituted E-Permits and E-Licensing. This allows residents and business owners to apply for permits and licenses from the convenience of their home or office.

Residents: Apply for your Dog and cat Licenses online. (Tags and licenses will be mailed to your home.)
Click here for more info

Business Owners: Apply for your Board of Health Food and Pool Licenses online. Click here for more info
---
Prepare Your Pets for Disasters - Click here for info and FEMA flyer
---
Visit North Jersey Community Animal Shelter
Adopt a Pet TODAY!
Click for Link
---
Covid-19 Vaccine Information for you and your family
Covid-19 Community Update 10-19-2021
(Click for flyer)
---
Fall Rabies Clinic Schedule - click here for full schedule
---


Click here for more information
---
HOURS:
Monday - Friday – 8:30 am to 4:30 pm
Stefanie Schmidt
, Administrative Assistant 973-838-7200 ext. 237
Public Health Nurse Tuesdays and Thursdays 973-838-7200 ext. 234
Peter Tabbot, Rockaway Township Health Officer
973-983-2848
James Breiten, Rockaway Township REHS
973-983-2848
Lisa Perry, Bloomingdale Animal Control Officer 973-838-8959
Pet Licensing / Animal Control, shared Services with Bloomingdale

Pet licenses may be purchased through the mail by printing the application and enclosing proof of rabies vaccination and license fee or dropped off in person. A $5 late fee per dog renewal begins March 1st.
Summonses issued by Bloomingdale Animal Control for unlicensed pets
Free yearly rabies clinics

Nursing, shared Service with Rockaway Township

Child and Adult Health Clinics are held on the 4th Tuesday of each month, by appointment only, for families who are uninsured or underinsured with financial need
Free yearly influenza immunization clinics to those with or without insurance
Investigations and records of all communicable diseases

Health Officer/ REHS, Shared Services with Rockaway Township

Inspections of all restaurants and food establishments
Follow ups on complaints relating to food establishments
Yearly licenses for food establishments, pools, massage and body art parlors
Permits and inspections for wells and septic systems
Water quality analysis and reporting of all public bathing areas
Investigations and records of all health complaints
---
BOARD OF HEALTH COMMITTEE

The Board of Health includes: Suzanne Finelli (President), Larry Donargo, Ed Vath, Jennifer Jeski, Dana Croker, Britni Morley and Stefanie Schmidt (Secretary).

The Board of Health meets on the fourth Wednesday of each month (Sept. - June) at 6:30 p.m. in the Library Conference Room at the Butler Public Library, 1 Ace Rd. Due to COVID-19 restrictions, the Board has been meeting at the Butler Fire House at 28 Carey Avenue.